The New CMIT
Leading innovation in molecular imaging and research
Opening Early 2022
The world-wide market for novel diagnostic and therapeutic radiopharmaceuticals is expected to reach $7.4 billion by 2024. The expanded program at the new CMIT is expected to achieve the following results:
Fully equipped laboratories for basic science, pre-clinical, and translational research
cGMP compliant laboratories for commercial manufacturing and distribution of radiopharmaceuticals
Clinical facilities providing cutting edge diagnostic and therapeutic procedures and clinical trial opportunities
Expanded infrastructure to accommodate research contracts from pharmaceutical companies
Enhanced research collaboration through expanded radiopharmaceutical inventory, research laboratory space, and infrastructure
Potential to create pipeline of intellectual property and novel radiopharmaceutical patents for healthcare industries and startups
"BRF has been an innovator and will continue to be a leader in the field of molecular imaging and research," said Gov. John Bel Edwards. "Access to this technology is vitally important for Louisiana and this region. This expanded program will increase research collaboration opportunities for our universities and the LSU School of Medicine in Shreveport, ensure access to cutting-edge diagnostic and therapeutic care for patients, and extend investment in the biomedical and healthcare economies in the Shreveport Healthcare and Development Corridor."
BRF leading innovation in molecular imaging and research through new Center for Molecular Imaging and Therapy
State of Louisiana and Louisiana Economic Development providing $1 million performance-based grant
BRF is leading innovation in molecular imaging and research in Louisiana through a new $19.5 million, 20,000 sq. ft. Center for Molecular Imaging and Therapy (CMIT).
To secure the CMIT project, the State of Louisiana offered BRF a competitive incentive package that consists of a $1 million performance-based grant. The grant will offset the costs of medical equipment and building expenses associated with the project.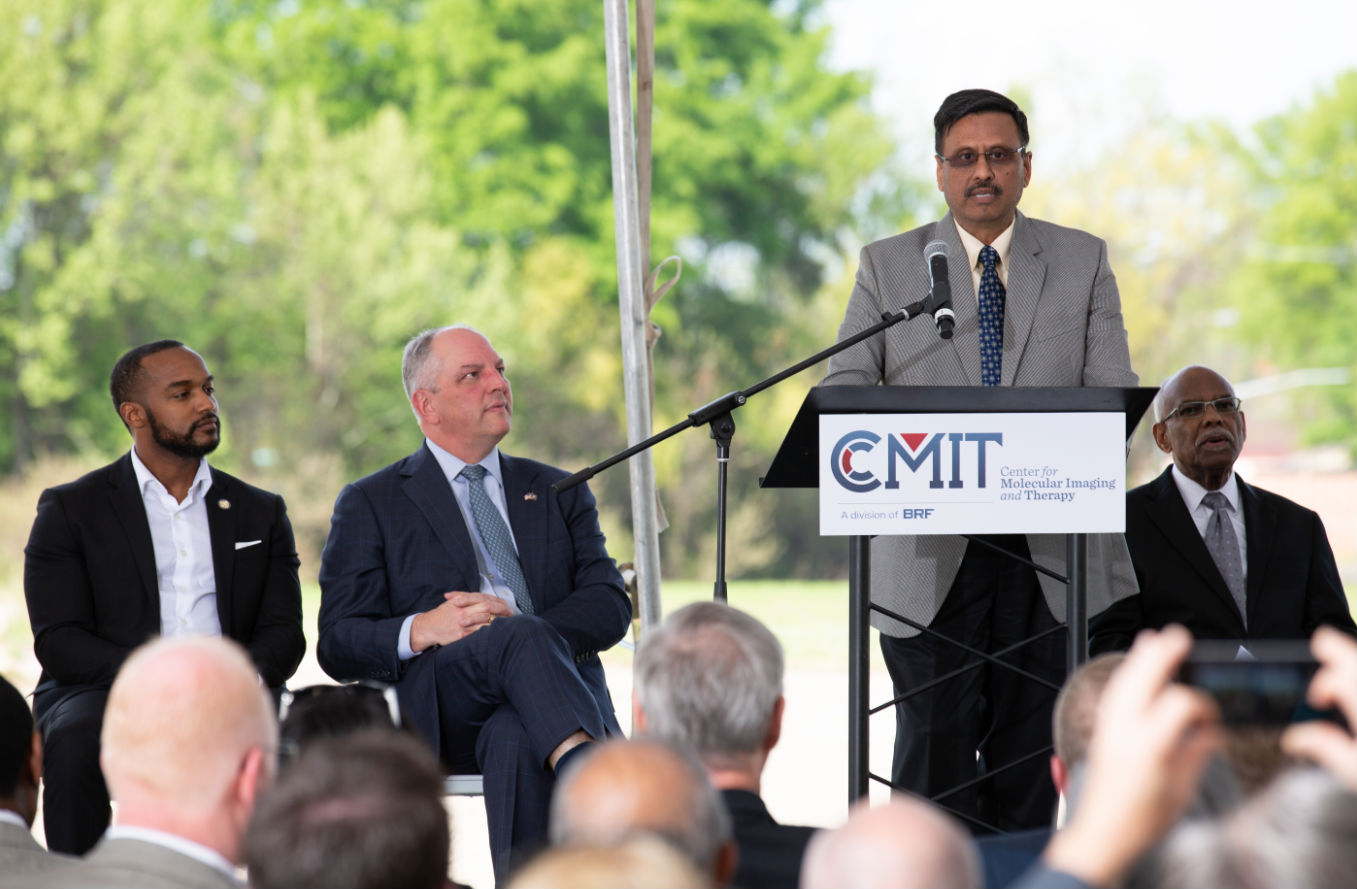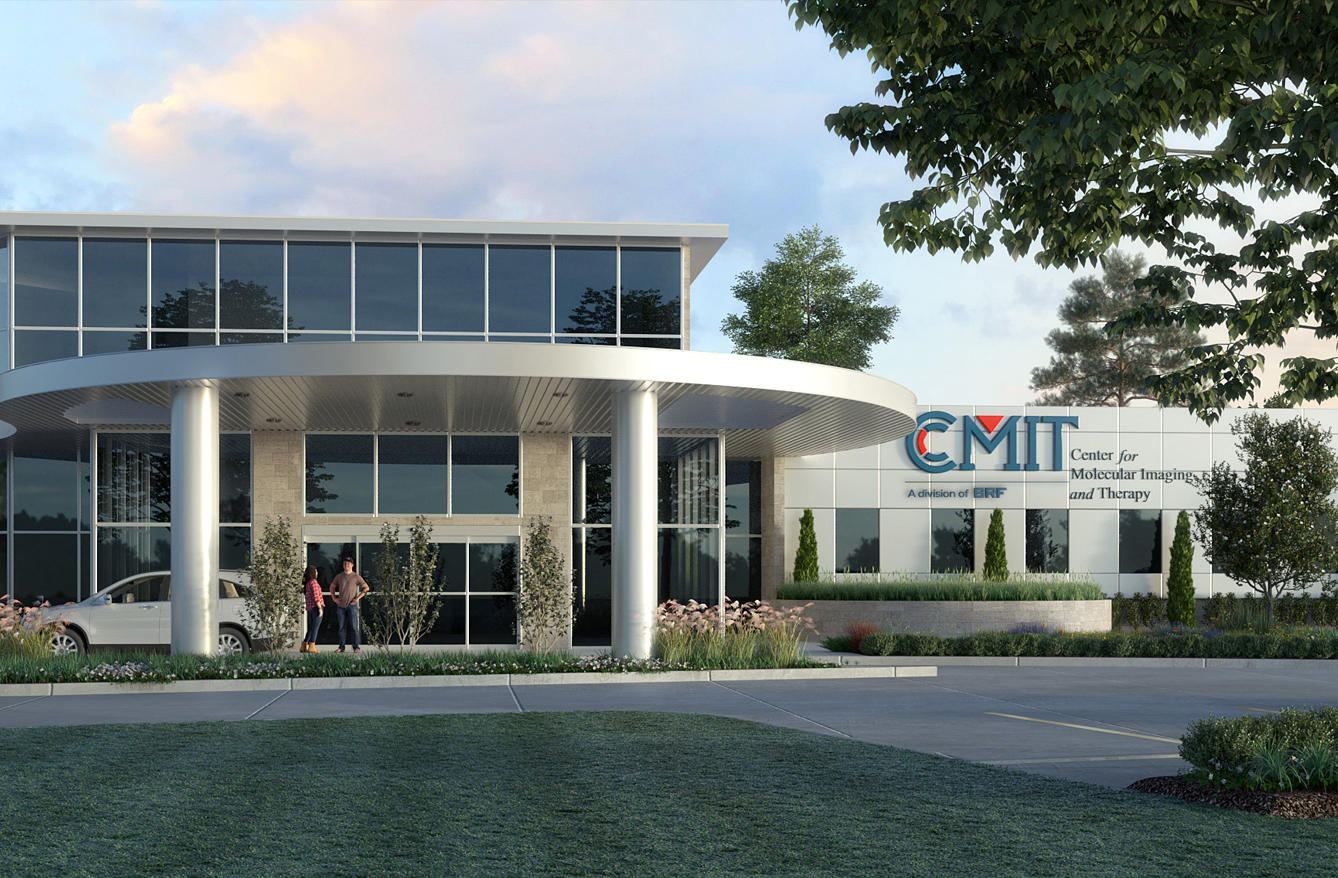 CMIT is led by Executive Director Pradeep K. Garg, Ph.D., who has an extensive background in molecular imaging research and in developing disease specific novel radiopharmaceuticals, having led programs at Yale, Wake Forest and Duke universities.
The program Dr. Garg will lead is the evolution of BRF's PET Imaging Center, the first molecular imaging scanning and radiopharmaceutical production facility in the state, which opened in 1995. The center was one of the nation's first full-service, non-academic centers and grew into one of the most active centers in the South, serving over 46,000 patients.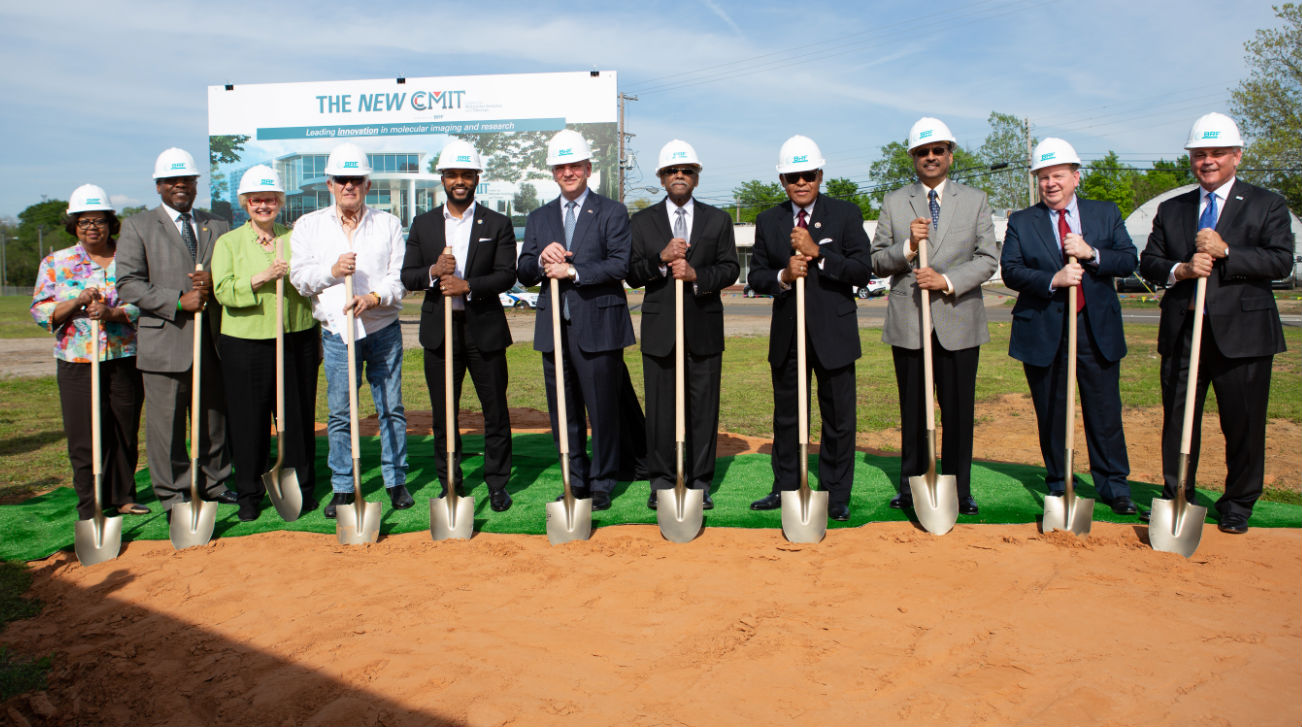 Construction of this new facility adjacent to BRF's headquarters in the InterTech Science Park will consolidate CMIT operations under one roof on the Shreveport Healthcare and Development Corridor.
About CMIT
An initiative of BRF, CMIT is a research organization in Shreveport devoted to developing novel radiopharmaceuticals which can lead to improved diagnosis and therapy for a wide range of diseases. CMIT actively performs radiopharmaceutical and translational research as well as clinical imaging.
Learn more about the new CMIT campaign

.

Contact us and we will get back with you as soon as possible.