Clinical Trials
CMIT is designed to be actively engaged in clinical trials. We are committed to expanding knowledge and implementing newly developed tools and methods into everyday healthcare settings. Through clinical studies, doctors and researchers test the latest imaging technologies, radiopharmaceuticals, and therapies and therapeutic strategies to improve medical standard of care.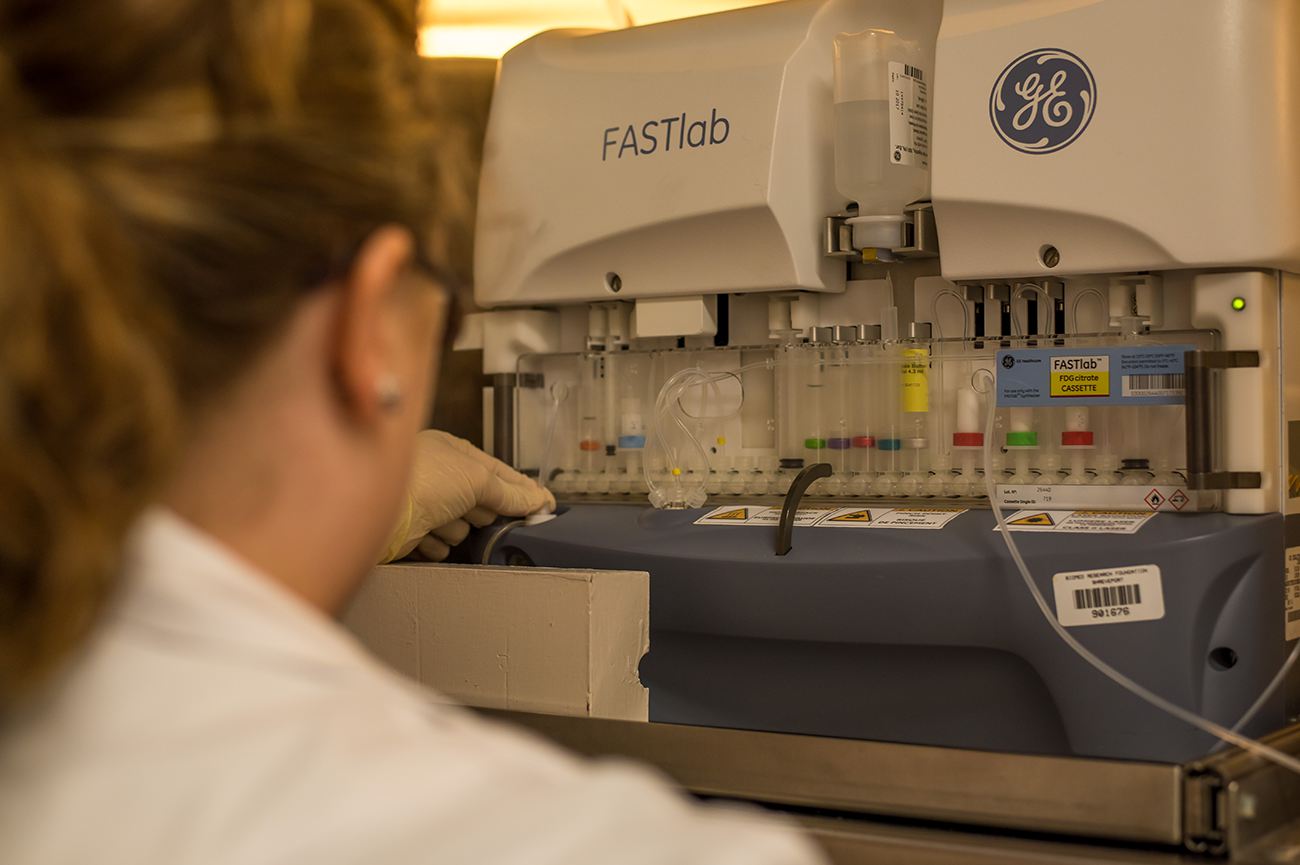 Types of Research Trials We Do
Evaluating New Imaging Radiopharmaceuticals
CMIT participates in trials testing new and novel radiopharmaceuticals.  These new radiopharmaceuticals hold promise for a variety of diseases such as Alzheimer's disease and Parkinson's disease.
Utilizing PET Imaging to Evaluate New Therapies
CMIT utilizes PET Imaging and various in-house radiopharmaceuticals to evaluate therapeutic efficacy or confirm diagnosis for inclusion in clinical trials for a variety of diseases. Some of the areas CMIT has worked in include prostate cancer, breast cancer, head and neck cancer, Alzheimer's disease, and Parkinson's disease.
Evaluating Radionuclidic Therapies
These clinical trials are evaluating the use of new radionuclidic therapies or new uses of current radionuclidic therapeutics.  CMIT has participated in trials with radionuclidic therapies in prostate and breast cancer.
Current Trials
CMIT has participated in multiple clinical trials. Please contact us for more information or click on the following links for more information:
Clinical research ensures safety by thoroughly testing emerging procedures before allowing doctors to use them regularly. Clinical trials advance nuclear medicine by striving to achieve greater success in diagnosing and treating patients with radiopharmaceuticals which eases patient recovery and saves lives. With the help of patients willing to try new treatments, CMIT works to advance the future of healthcare.
What You Can Expect as a Participant
As a participant in a CMIT clinical trial study, you will work with our staff to undergo procedures designed to answer a medical  or scientific question. Your safety remains our utmost priority. We will provide as much consultation as needed before the study to allow you to become familiar with the procedure and possible outcomes. As with any standard treatment, you'll receive information about your responsibilities before the trial begins. During the trial, we'll work to monitor your health closely to observe any changes detrimental to your well-being. If you or the researchers feel you should stop the trial at any time, you may withdraw from participation, and we'll guide you on any necessary precautions to take.